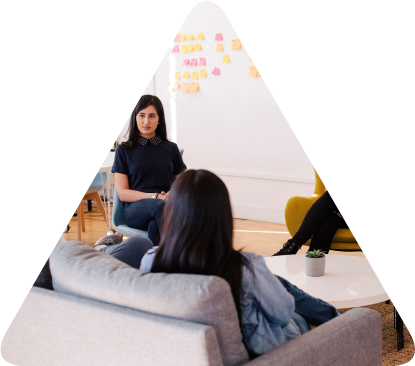 Tackle your toughest problems, seize new opportunities, and enhance your operations with custom systems that are secure, stable, and scalable.
Our high-performing small teams of engineers will craft the quality solutions you need to succeed.
What products, systems, and solutions will allow your organization to grow revenue, increase efficiency, engage with employees, serve your customers, further your mission, solve a difficult problem, or gain a competitive advantage? 
Partner with us when you need...  
To build what you need, our software engineering teams can work with you in one or more of several modes. 
Do your systems meet or exceed applicable standards and regulations for security, reliability, privacy, and digital trust? We'll audit your critical infrastructure and applications for compliance with SOC 2, HIPAA, PCI, and more. If we find problems, we'll recommend solutions. We also conduct cloud readiness assessments and provide remediation support. 
Ginger Brauhn
Senior Scrum Master, FLEETCOR
"The leadership of the 7Factor team and the quality of code that they delivered is by far the best I have seen in my 30 years of working with development teams."

At 7Factor, we love to learn, and we support one another in our continuous growth. Our capabilities are always evolving to meet the needs of our clients, and presently include:
Languages & Frameworks
We don't believe that any one framework or language can be the right tool for every project.
Our polyglot software engineers are experienced in all major tech stacks and  learn new technologies every day. We are experienced in Typescript, Angular, React, .NET (Core and Framework), Ruby on Rails, GoLang, Java, Flutter, Rust, Vue, and many, many more. Whatever language or framework you need, we'll apply our core principles and best practices to build good things for you. 
Mobile Development
We build and maintain custom web and mobile apps for iOS and Android in frameworks including React Native and Flutter.
We'll also architect, develop, and deploy APIs, databases, and the full ecosystem of services in which your mobile app operates.
Infrastructure & Ops
We build systems that are secure, reliable, highly available, scalable, extensible, and optimized for continuous improvement.
Our teams are here to Build Good Things.